The Practice Management Index
The Practice Management Index, or the PMI for short, is a multiple choice assessment that explores 18 Focus Areas of your business that are all centered on Practice Management, Relationship Management and Business Planning. Your PMI Score and Report will help you better understand your Opportunity Gaps, and what action steps you can take now to address them.
It was developed by a team with extensive experience in the Financial Services Industry, and who have worked with 1000's of advisors over the last 25 plus years. Our team is dedicated to giving you the most accurate assessment of your business so that you can thrive in this competitive landscape.

Fill in your information and confirm your email. The PMI will start as soon as you submit your details.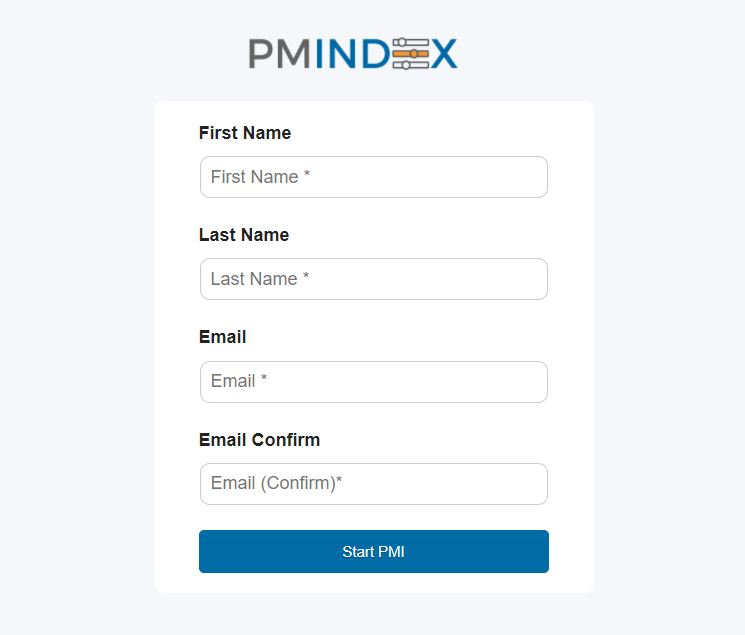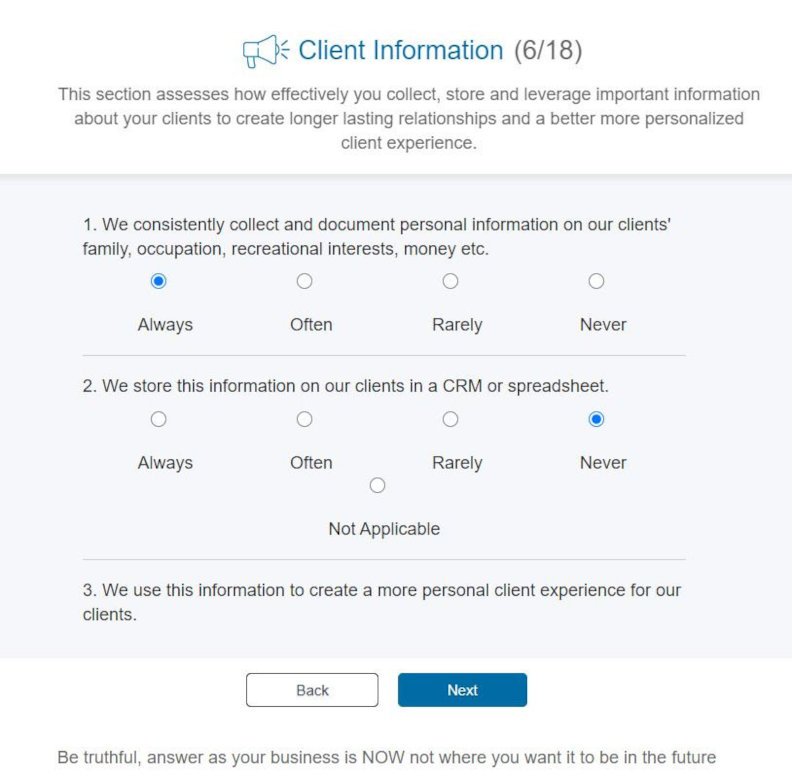 Set aside 30 minutes to complete the full PMI. The assessment will progress one section at a time. There are 18 Focus Areas in total covering varying aspects of your business.
Focus Areas Receive PMI Score and Report
Your score and results for each section will be available in a downloadable pdf report as soon as you complete the PMI. Included in the report will be the action items you can focus on, and the gaps the PMI uncovered, to help drive the enterprise value of your business.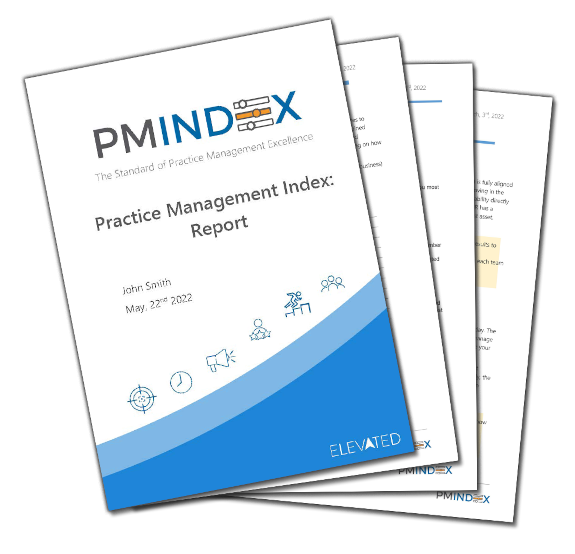 Opportunity Report
Includes:
PMI Score /10
Breakdown for all 18 Business Focus Areas /100
Detailed Report Summary:
Gain clarity on your
Opportunity Gaps
Breakdown Report
Plus:
Detailed list of specific action
items you can address,
based on your PMI answers
Six core Practice Management Pillar Scores /10
Implementation Tool to assist
you as you work through your Opportunity Gaps
Most Actionable
PMI Gap Analysis
Plus:
Step 1: Gap Analysis Questionnaire
Step 2: Two deep dive consultations with
Pareto Systems
Step 3: Critical Path,
Customized Action Plan
Enterprise Deployments
Custom PMI
Custom Branding
Admin Dashboard
Team Reporting